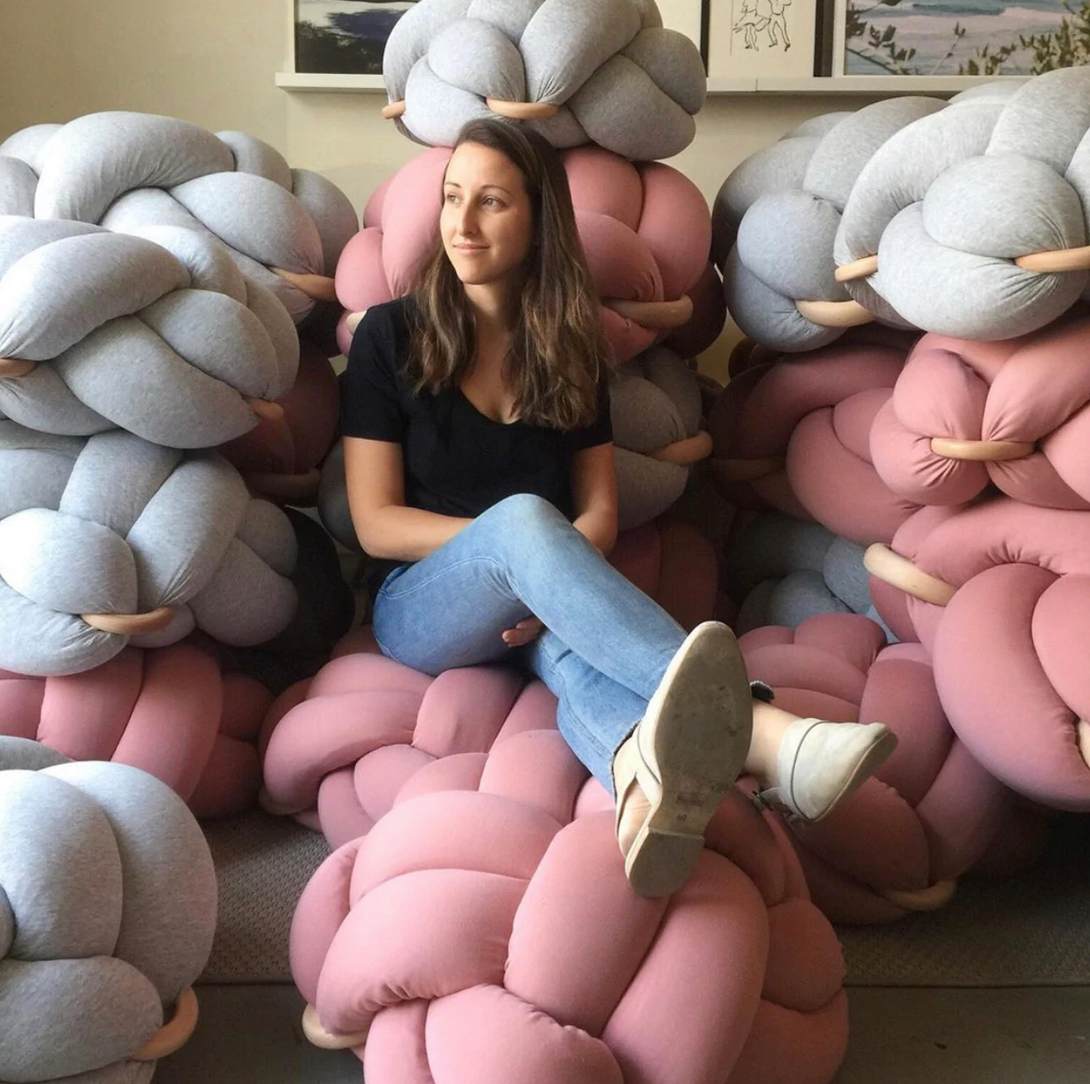 Knots studio was established in 2013 by Neta Tesler, a graduate of the Textile Department at the Shenkar College of Engineering and Design.
In her senior year, Neta was inspired by the aesthetics of the nautical
world. She researched and experimented with different materials and found a special tying technique, which she used to design her first line of products.After graduation, Neta continued developing her studio, which now sells home decor products to various distributors around the world. 
Knots Studio specializes in home decor products like sitting cushions, decorative cushions and stools. All products utilize a unique tying technique which makes these pieces beautiful and functional. The cushions are made of a stiff-foam filling and upholstery materials that makes the pieces strong and durable. The wooden stools and rings are handmade by our wonderful wood turner.
Knots studio is located in Tel aviv, along the Mediterranean shore and corresponds with the aesthetics of the sea and the city lifestyle. Our artistic direction is influenced by functionality and creativity, as our goal is to create spaces that incorporate functional design and art.